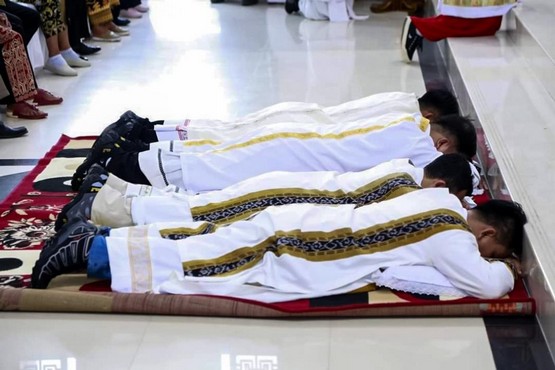 Priesthood Ordination of Fr. Dominikus SIONG, SMM
WEST KALIMANTAN, Indonesia - On November 23, 2023, the Montfort Missionaries (SMM) in Indonesia again increased the number of its clergy, namely Father Dominikus SIONG, SMM who was ordained a priest in the Sintang Diocese along with 3 priests from the Sintang diocese. Fr. Siong's batch, namely Fr. Daniel DAGUR, SMM, Fr. Agustinus ASMAN, SMM, and Fr. Hyronimus ARIO, SMM were ordained as priests in Ruteng diocese on October 16, 2023...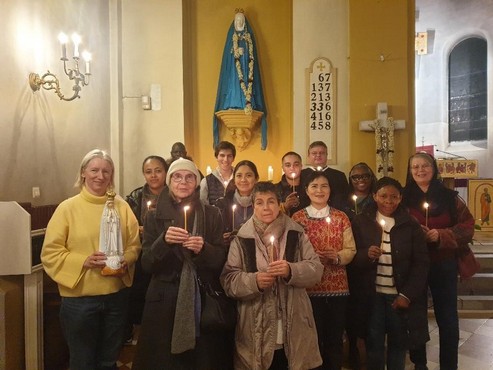 Montfort Group in Bergen, Norway
BERGEN, Norway - In Saint Paul Parish in Bergen, Norway, we have just started a Montfort Group with the Norwegian name: Maria, Alle Hjerters Dronning (Mary, Queen of All Hearts). During the first half of this year, we were six women who, one by one, got to know Montfort and his True Devotion to Mary and each one made the consecration to Jesus through Mary in the Holy Spirit...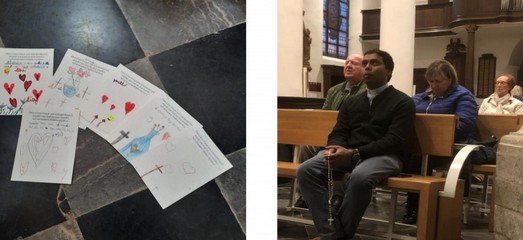 FLANDERS, Belgium - The month of May is popularly known as the month of Mary in the Roman Catholic Church. In Flanders, many devotees choose this month to visit well-known Marian pilgrimage sites, such as Scherpenheuvel and Banneux, and organize processions in honour of the patron saints. Similarly, the month of October is celebrated as the Month of the Rosary by practicing Roman Catholics. In our pastoral zone, after the arrival of Fr. Nepo, we have been reintroduced to many traditions that were somehow forgotten by many...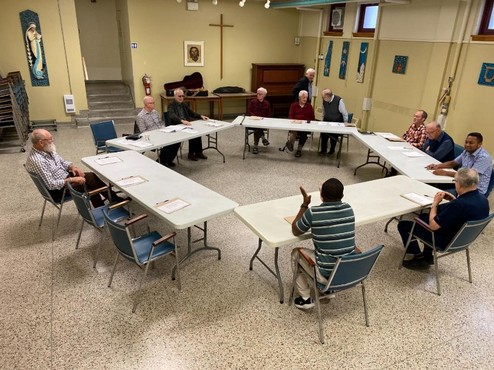 Day of the Vice-Province of Canada
CANADA - On November 15, 2023, at the request of the Generalate, the Marie-Reine-des-Coeurs Shrine hosted a meeting to share the minutes of the last General Chapter. The day began with an appropriate song for the day, "Tournée vers l'Avenir" by "Jo Akepsimas" and the General Chapter prayer...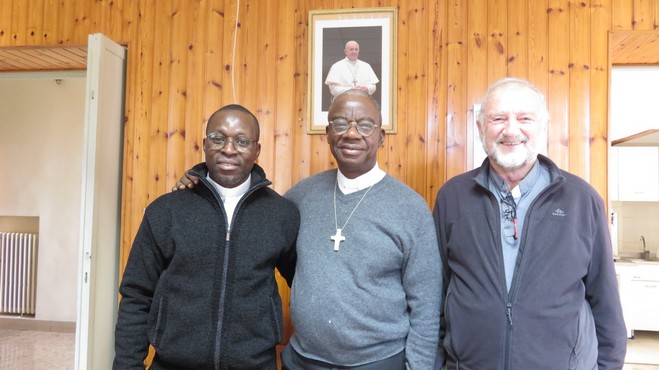 Three Montfortians participate in the Vatican Meeting on Sanctuaries
ROME, Italy - From November 9 to 11, 2023, the Dicastery for Evangelization organized the 2nd International Meeting of rectors and collaborators of sanctuaries, entitled "The Sanctuary: house of prayer". A journey which continues, after the first International Meeting of 2018, with three days which involved numerous participants from all over the world...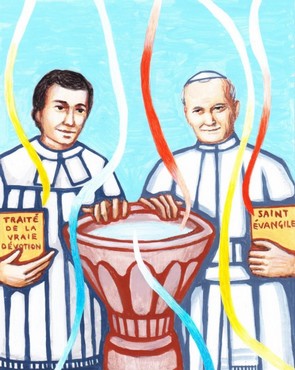 Monthly Handouts on Montfortian Spirituality
A SMM team took the initiative of preparing a monthly handout on Montfortian Spirituality. Each month, the Congregation's website will make the handout available in four languages: Italian, French, English and Spanish.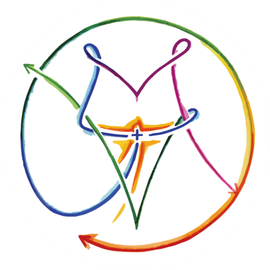 "Dare to take risks for God and humanity.
Our creative fidelity"...
To receive NEWS UPDATE, please:
Pour recevoir NOUVELLES, s'il vous plaît:
Para recibir
NOTICIAS
, por favor: