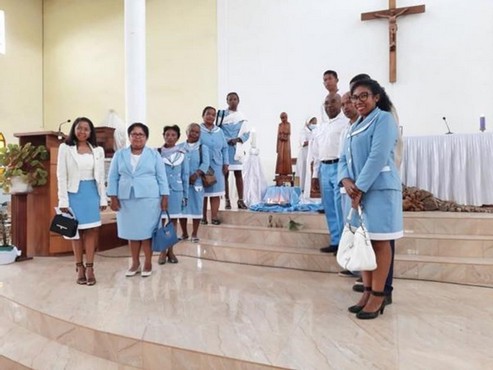 Encouraged to always move forward
ANTANANARIVO, Madagascar, 23 March 2023 - Like every year, in the month of March, we renew our consecration to Jesus through the hands of the blessed Virgin Mary. The lay Associates Marie Reine des Cœurs in Andraisoro, Antananarivo chose the date, March 12, 2023, the third Sunday of Lent, for consecration....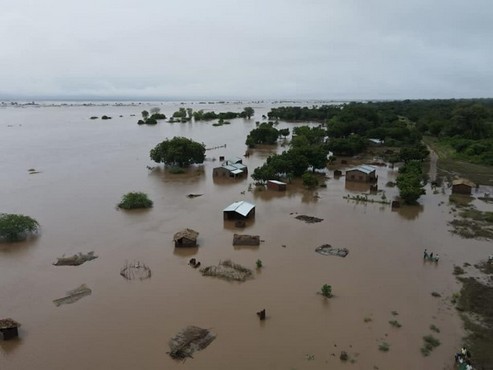 Tropical Cyclone Freddy and devastating effects in Malawi
LIMBE, Blantyre - Malawi received continuous heavy rainwater within five days of 11th to 16th March 2023 which has caused disaster in many districts in the southern region. The heavy rains which started on Friday 11th March 2023, which affected Malawi and other neighbouring countries (Mozambique and Madagascar), were due to cyclone Freddy.....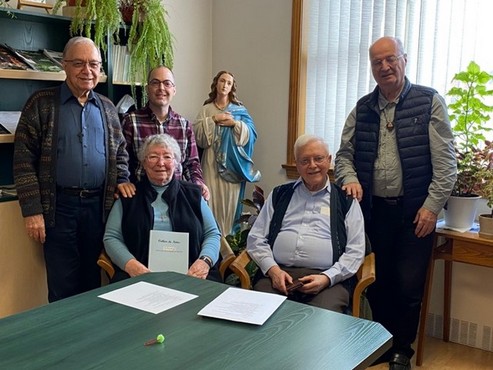 We are grateful to you Sister Hélène LeMay
OTTAWA, Canada - In the afternoon of the 2nd of March 2023, there was a gathering of the Montfort Missionaries residing at the presbytery of the parish of Notre Dame de Lourdes in Vanier, Ottawa, with sister Hélène LeMay, Daughter of Wisdom....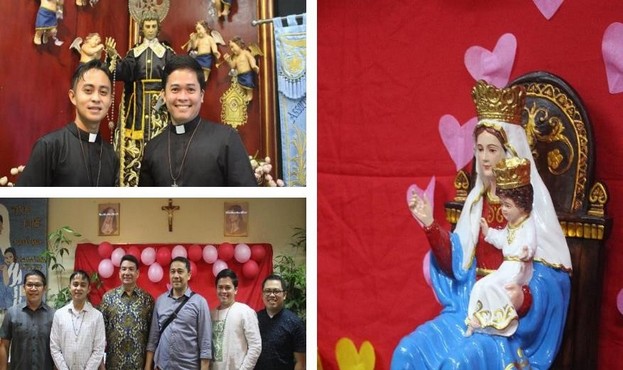 New Postulants embrace Montfortian Vocation in the Philippines
QUEZON CITY, Philippines – In celebrating the special feast of Mary, Queen of All Hearts, the Montfort Missionaries in the Philippines welcomed two new postulants on February 14, 2023, at the Mary Queen of All Hearts Chapel in Montfort Center of Spirituality and Postulancy House in Quezon City ....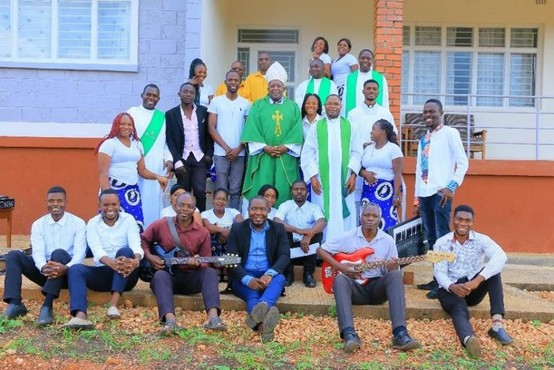 Newly Consecrated Bishop pleased with Valdameri Community in Zambia
CHIPATA, Zambia - Valdameri Community is in Chipata diocese in the Eastern part of Zambia bordering Malawi. The diocese covers a large landmark from the north of Chama district down to the valley of Luangwa, this gives so much work for such a big diocese to be managed by one bishop....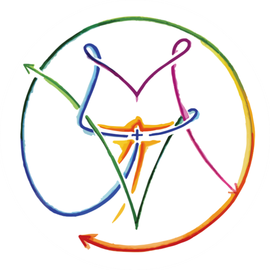 "Dare to take risks for God and humanity.
Our creative fidelity"...
To receive NEWS UPDATE, please:
Pour recevoir NOUVELLES, s'il vous plaît:
Para recibir
NOTICIAS
, por favor: