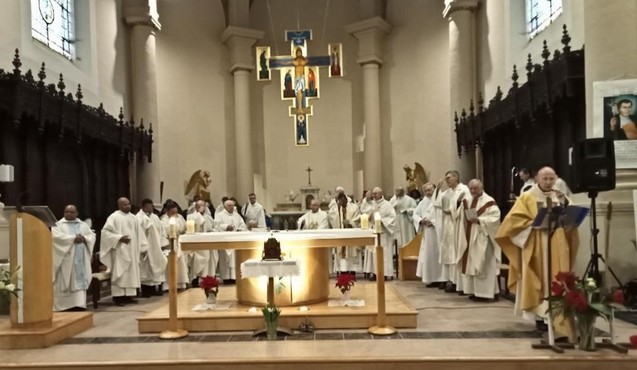 350th Anniversary of the Birth of Montfort in his Birthplace
MONTFORT-SUR-MEU, France – Sunday, January 29 was a big celebration for the 350th anniversary of the birth of Father de Montfort. A large attendance filled the Church: parishioners, members of the great Montfortian Family, Hospitaliers who...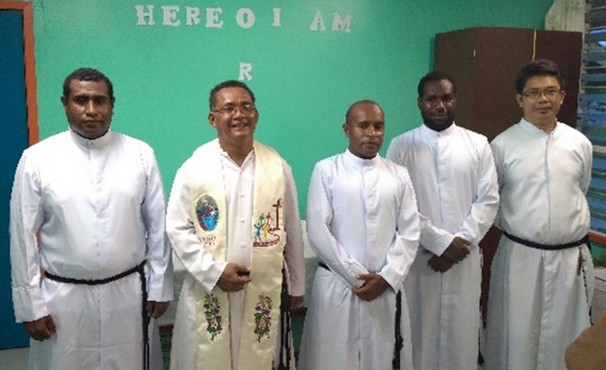 Opening of the Novitiate in PNG
KIUNGA, Papua New Guinea - On the Feast of the Presentation of our Lord, we entered officially into the Novitiate program. Also, the 2nd of February marked the Day of the Religious and it was really suitable to our entrance to the Novitiate Formation; Godwin, from the Diocese of Wewak, has completed his second year of Theological studies in Catholic Theological Institute...

350th Birthday anniversary of Montfort in Denmark
SORØ, Denmark - Celebration of the 350th anniversary of Montfort's birth took place in Denmark in the house of the ....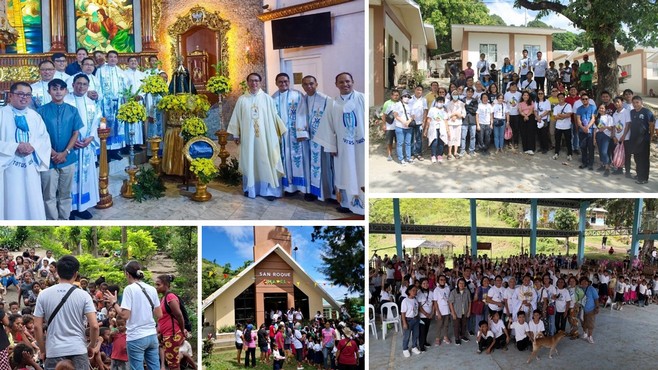 350th Birth Anniversary of St. Montfort in the Philippines
QUEZON CITY, Philippines - The Philippine Delegation of the Montfort Missionaries celebrated the 350th birth anniversary of St. Louis-Marie Grignion de Montfort, in a unique way, with utmost gratitude to the Triune God...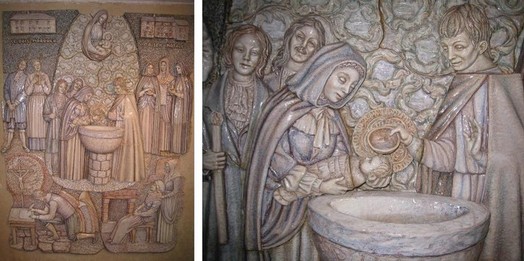 Baptism of St Louis Marie de Montfort (1st February 1673)
MONTFORT-SUR-MEU, France, February 1, 2023 – A plaque displayed on the facade of the Maison Natale reads "On January 31, 1673 here was born Louis Grignion who became Saint Louis-Marie de Montfort". Where do we know of his birth and name?...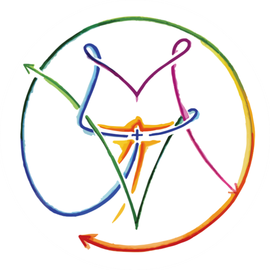 "Dare to take risks for God and humanity.
Our creative fidelity"...
To receive NEWS UPDATE, please:
Pour recevoir NOUVELLES, s'il vous plaît:
Para recibir
NOTICIAS
, por favor: